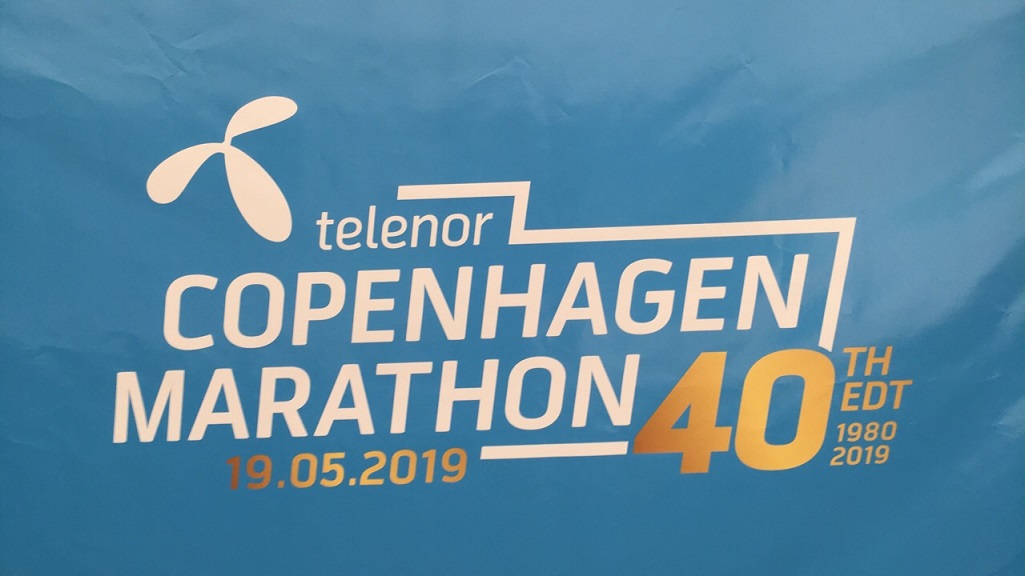 Telenor Copenhagen Marathon – my precious
2004
Telenor Copenhagen Marathon – this is where it all started for me, in 2004. After nearly 2 years of training and preparing I had my marathon debut at this wonderful race and I was hooked right away! At the expo I saw the boot for Marathon Travel Club and purchased a trip to Berlin Marathon the same year, also 2004, and boy, this did me in for good. Life has not been the same since. As you can imagine from reading off this blog and my marathon race reports. Wow!
2006, 2007
I did not participate in 2005 as I was running London Marathon that year only a few weeks before and Stockholm a few weeks after. This was before the "madness" kicked in. However, I was back in Copenhagen in 2006 and again in 2007 where I made my first photo race report from this event. It was back in the days where the route finished at the Black Diamond in Copenhagen, a lovely day and many nice shots along the route; read here. The photo with my friend Claus Høier finishing in 3.45 in his tiger costume is just amazing!
2008
This was the year we celebrated marathon no. 400 for Erhard Filtenborg, the first dane to achieve this landmark. 30-40 runners accompanied Erhard all the way, and a special wagon had been made to celebrate this extraordinary feat. It was yet another absolutely marvelous day in Copenhagen! Read all about it here.
2009
A year with mixed weather and also the final year on the "old" route. I had my debut in the Spiderman costume and realized how much fun and good energy such spreads. Eventwise it was becoming clear that changes were needed to grow the race further. The report from year 2009 is very enjoyable and can be read here.
2010
The year of the new route and the first year of the transformation of the Telenor Copenhagen Marathon from being a small local event to become a true international event and competitive as such. Logistics were greatly improved with these changes and the route… the route was just outstanding! I was lucky to shoot one of my best photos ever during this race, the one with the cobblestones.
Find the entire race report from year 2010 here.
2011
The event was still improving and especially on the spectator front things were taking off. You could really feel the love all around the route in the danish capital and it was clear that Telenor Copenhagen Marathon was now on the brink to become a world class event. Good job, Sparta!
You find my pictures from this beautiful day here.
2012
I was happy to celebrate my marathon no. 250 this year and there was quite a media take on this as well. Year 2012 also marks the only time I have managed to run a sub-4 in Copenhagen and would you know, on this very marathon day I made the first date with Maria, now the proud mother to our 2 lovely children. Yes, marathon running can open many doors, especially those to peoples feelings. In many ways this very race day ranks amongst my best ever, anywhere! The atmosphere in the streets was just electric as you can tell from my pictures; find my impressions from the amazing, truly amazing, Telenor Copenhagen Marathon 2012 here.
2013
Honestly, this was an off-year in many respects. First and foremost the weather was really bad, rain, warm and humid at the same time, very bad for running. Personally, I was stupid enough to run with a injury (small stress fracture). The event was nicely organised, obviously, so all in all, let us just move on. If you insist you find the report here.
2014
My report states "cloudy and rain showers", I guess this was another not-one-of-the-greatest years. However, the pictures gives mixed impressions: lots of cool stuff, very beautiful pictures, good vibes, happy runners. And yes, wet runners at the end / finish. It happens. Everywhere.
The report is here.
2015
I was a spectator in 2015, so no photographs from my hand. However, I crafted a spectators guide, very amusing and funny, find it here.
2016
So happy to be back in the streets of Copenhagen and wow, this year was just phenomenal. It was quite warm, yes, but there was sun and just such good energy out there, unbelievable! Add the fact that Telenor Copenhagen Marathon objectively has one of the best and representative of all city marathons in the world. Take my word for it! Or see for yourself, here.
2018
So, in year 2017 I was nearly killed in a car accident three days before the race; so, no marathon for me, sadly. However, I was back in 2018 and in for the very warm day at the "office". The day became truly unique for me personally as I had the honor of unexpectedly to spend the evening with the winner of the Telenor Copenhagen Marathon 2018 William Morwabe of Kenya and his friends Paul Chege (multiple winner of H.C. Andersen Marathon in Odense) and Kirui Kosgei. Surely, in my 2018 race report you find the most beautiful and bright pictures from the Telenor Copenhagen Marathon you could ever imagine! Really. The link is here.
2019
So now the 40-years celebration is here. I wish good luck to all runners, see you on Sunday May 19th in the streets of Copenhagen. Or perhaps even already Saturday at the fun run in Tivoli ?
Do come !

Kind regards, Tor Rønnow