Sunday October 10th 2021 I ran the Sofia Marathon in Bulgaria. Find below my full race coverage from the Bulgarian Capital. Due to rather poor weather I did not see much of the city or any touristic stuff, find however few pictures from the landmark no.1 in Sofia, namely the majestic Saint Alexander of Neva Patriarch's Cathedral, and some impressions from the pedestrian street Vitosha Boulevard.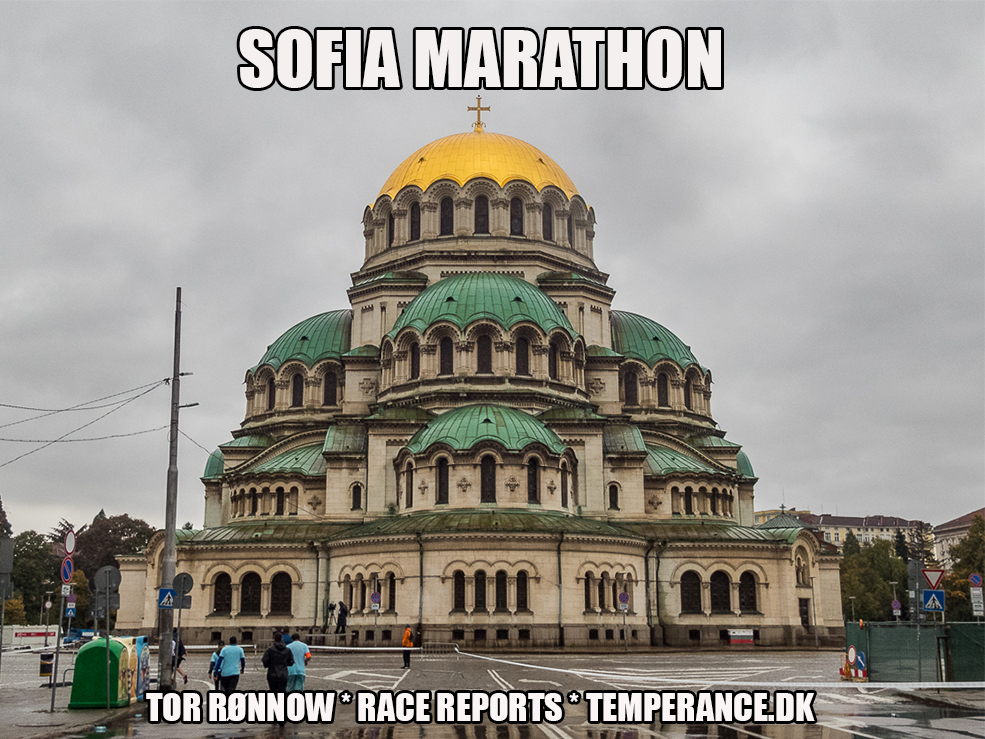 Wizz Air Sofia Marathon 2021
The Wizz Air Sofia Marathon started at 09.30 AM in the morning in grey and rather depressing weather.

The race course was a two-fold identical loop for the marathon distance and covered a few landmarks in the centre of Sofia but was otherwise not very uplifting, i.e. unless running on a highway takes you to heaven. That said, you got some good insight to the ordinary life (street- and housing wise) in this quite large city (approx. 1 million inhabitants) and as for the running some nice easy kilometers on asphalt.
The race is well organized and I am sure it will thrill more under a blue sky and sunny conditions.
See or relive Wizz Air Sofia Marathon 2021 here (and in bulgarian, macedonian, arabic, greek, albanian, turkish, russian, and serbian):