Below my race report from Split Marathon 2020, Croatia, including various tourist impressions from the beautiful Old Town of Split, yet another UNESCO site.
Split
Diocletian's Palace is central in the experience of the Old Town and tourist areas in Split, Croatia. The city sports a beautiful waterfront against the Adriatic Sea and many cafés, restaurants to quite affordable prices. I stayed at the Cornaro Hotel famous for it's magnificent roof top views over the city, you find samples in the race report indeed.

In short: Split is a very, very nice place to visit. Go, go, go!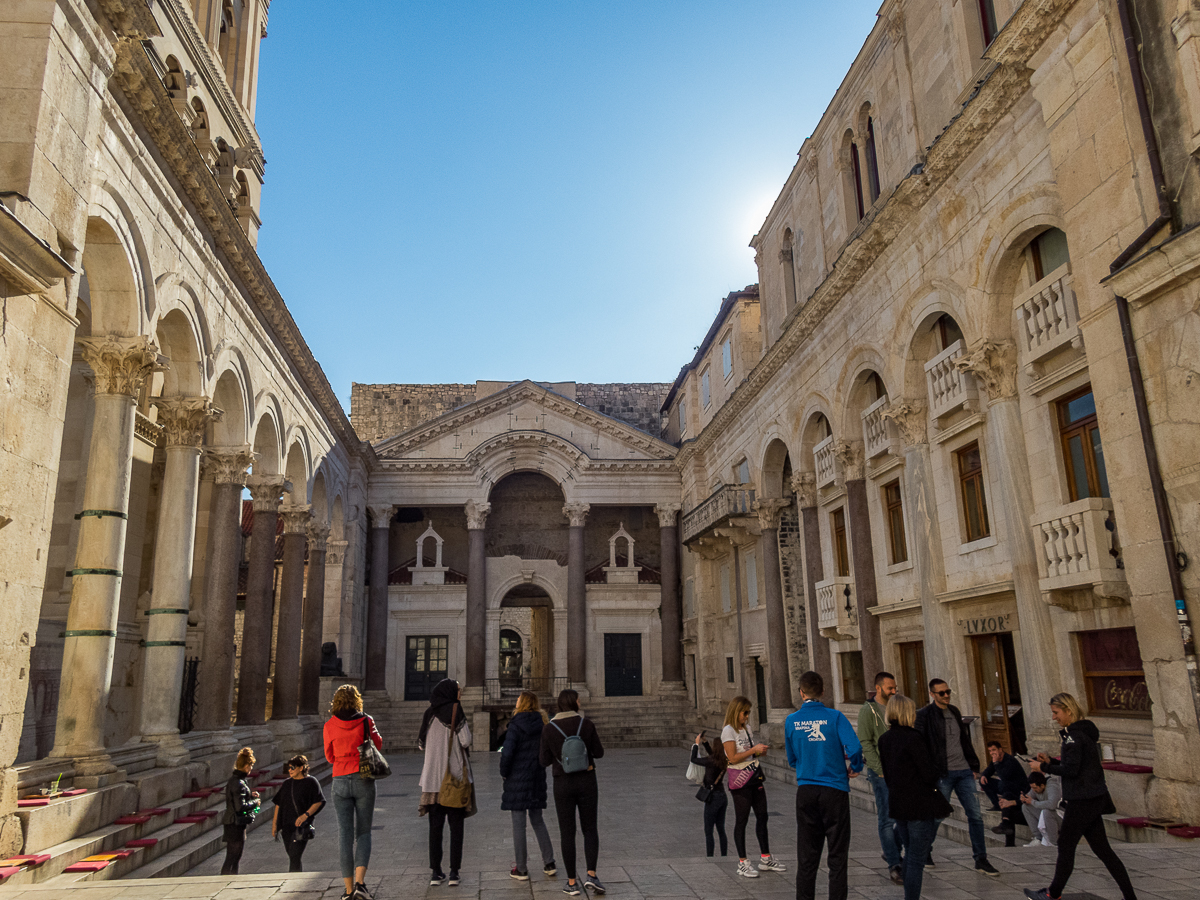 Split Marathon 2020
The event featured a 5K run Saturday and half and full marathon Sunday. The organization was flawless, the weather was beautiful and the route was at points extremely scenic, especially the views from the Marjan peninsula over the Adriatic Sea. The route was quite tough with nearly 400 heightmeters both up and down on the maraton distance, but given the diversity of impressions and the so-indeed lovely day all efforts were worth the while. I give Split Marathon my very best of recommendations!

On the people front I had great pleasure of meeting several local Split native runners and it was also a honor to congratulate Lichu Sloan of the US with her marathon/ultra country no. 100! On a personal note I booked my own country no. 55 and my plans for 2020 is to close Oceania and thus close all 7 continents. If the Corona.virus permits.

With many marathons and sporting events being cancelled these forthcoming weeks and monts I feel very grateful for the expeciences at Split Marathon 2020, see in the race report below just why.

See or relive the Split Marathon 2020 here (and in croatian, macedonian, arabic, greek, albanian and turkish) :