Saturday September 7th 2019 I completed the awesome Petra Desert Marathon 2019 in Jordan. Find below my full race coverage plus a few tourist impressions from this adventure organized by Albratos Travels.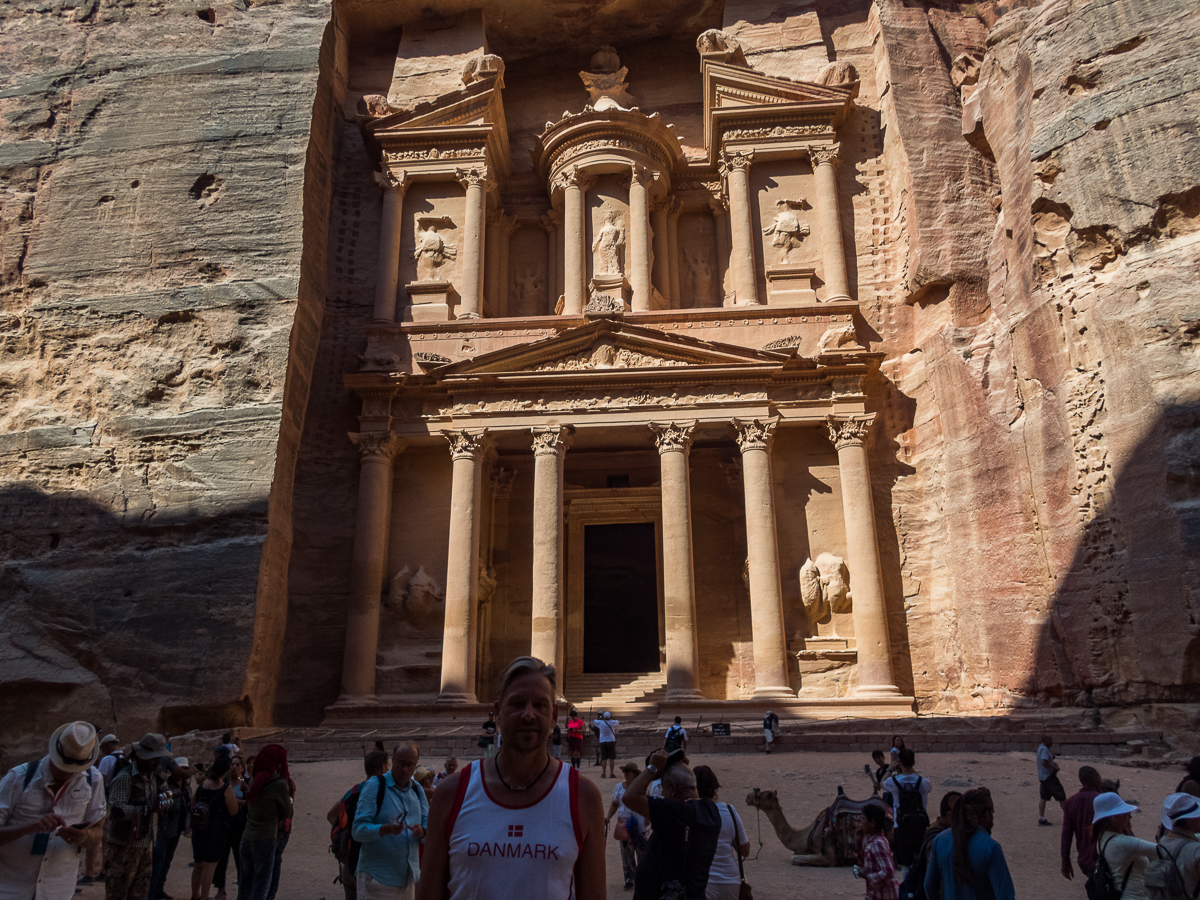 Petra and the Dead Sea
So, I was on the "deluxe" tour including a day (actually, only half a day due to my own poor research) at the Dead Sea on the Jordan side. There is something magical to be at the lowest point of the surface of the planet and to float around in that soo salty water!

And Petra ? Oh, man! It is difficult to find the words here, I'd rather have the pictures speak for themselves. I can only say that I feel very privileged to have experienced Petra and to furthermore have it in physical context of a marathon, that is pretty mindblowing. More about that below.
Petra Desert Marathon 2019
Petra Desert Marathon 2019 was a very well organized event featuring a half marathon and a full marathon. The route for the marathon was VERY HILLY and was comprised by a desert loop (the absolutely best and most funny part of the race), an out-back loop on road (nice, scenic at places, dead tough in the end) and the just-last 11 kilometers including the mountain climb that also the half marathoneers had to conquer. My Garmin said +1100 heightmeters up, +1000 heightmeters down and with temperatures reaching 27 C in the shadows – which we did NOT have the luxery of – and the highest altitude approx. 1400 meters above sea level, I was very happy to finish in 5.56. In conclusion, Petra Desert Marathon was an experience for a lifetime! If you're a runner: get this in!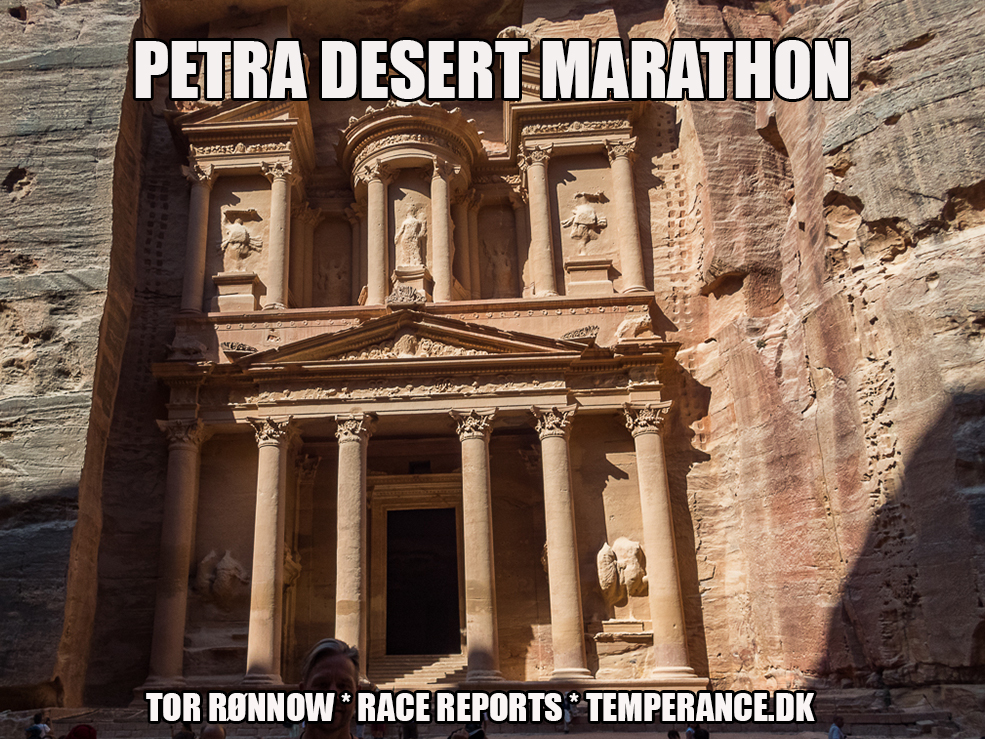 See or relive Petra Desert Marathon 2019 here (and in arabic, greek, hebrew and turkish):

Albatros Event Video recap
Though I will be happy for your interest in my race report above, I will also draw your attention to the official video from Albatros Travel. You'll even find me in there for some 10 elusive seconds (at about 2.50 and onwards).