Sunday May 19th I completed Telenor Copenhagen Marathon 2019. Find below my full race coverage with pictures also from the Breakfast Run in the Tivoli Gardens Saturday morning.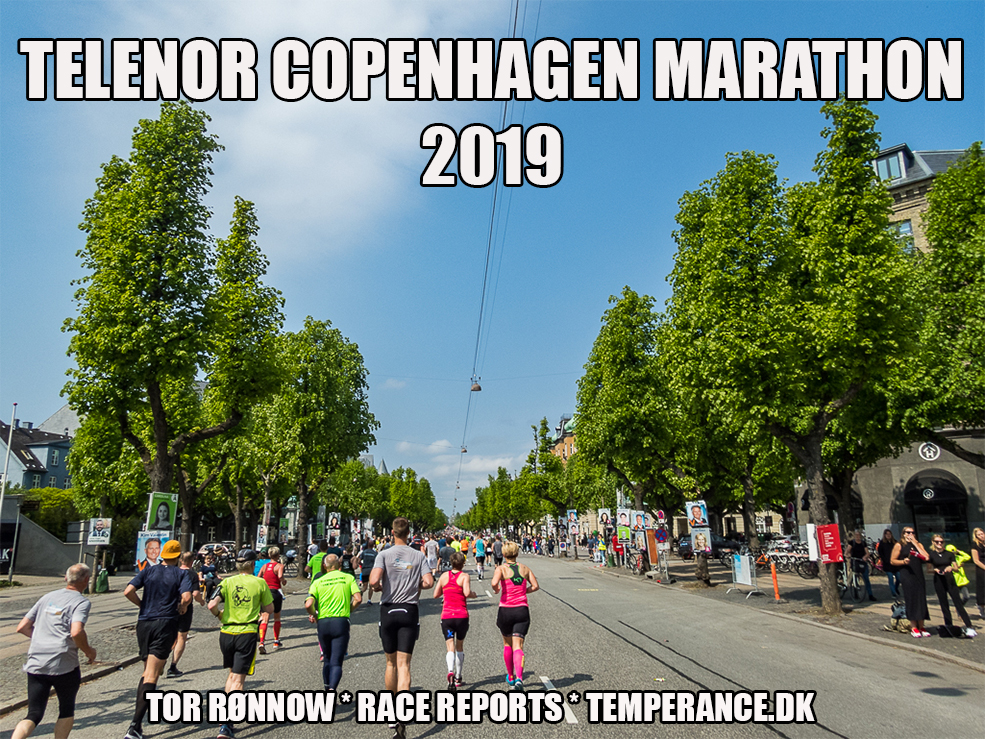 Telenor Copenhagen Marathon 2019 – 40th edition
Telenor Copenhagen Marathon 2019 took of at Islands Brygge 09.30 AM in the Danish capital. The race day in Copenhagen was once again very warm for running but nevertheless event records were set both on the male and female side. There was furthermore a record 11.497 participants crossing the start line in Copenhagen making this 40th edition of the event a truly outstanding and memorable one. You will understand all this much better by reading my full race report below. My best of congratulations and applause to Sparta for this 40th anniversary Telenor Copenhagen Marathon!
See or relive Telenor Copenhagen Marathon 2019 here :