I ran my first marathon in Copenhagen in May 2004 and this event have had a special place in my heart ever since.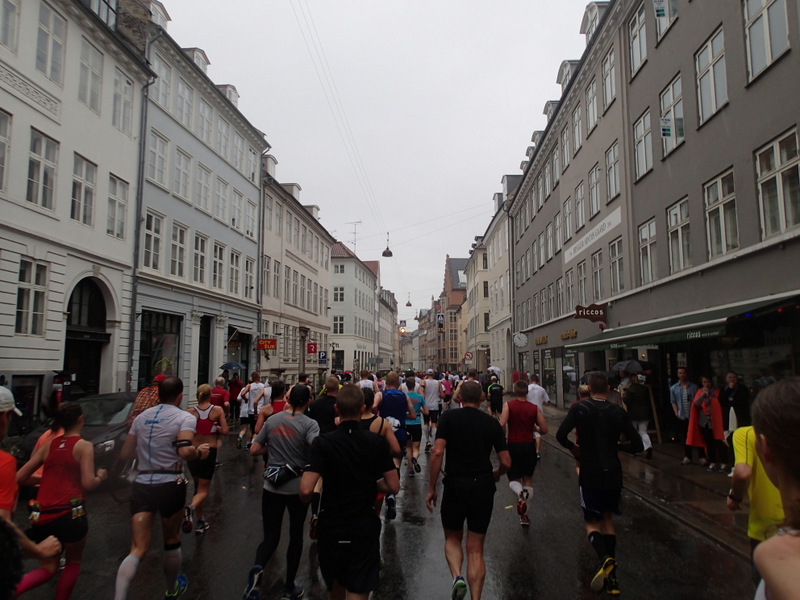 NYKREDIT Copenhagen Marathon 2013 – Foto: Tor Rønnow
Thus, I was thrilled to take on my 9th challenge with the scenic route in the capital of Denmark this past Sunday. The event and the route did'nt fail me, however the weather turned out a bit on the wet side and my health issued unexpected "errors" making the day overall too much of a struggle and too little of that enjoyment that I normally associate with this favorite race of mine, NYKREDIT Copenhagen Marathon. In the larger perspective such days are unavoidable and my small personal issues can of course not alter the review of the event: TOP DOLLAR ! Yes, as always, my compliments to the hard working organizers and staff from Sparta making this classy event come true. You may see or relive NYKREDIT Copenhagen Marathon 2013 here:
NYKREDIT Copenhagen Marathon 2013 – billeder/fotos af Tor Rønnow (Danish)
NYKREDIT Copenhagen Marathon 2013 – pictures by Tor Rønnow (English)
NYKREDIT Copenhagen Marathon 2013 – bilder von Tor Rønnow (Deutsch)
Preceding the race I gave a very nice interview to Politiken on the love of running marathon, you may find a pdf version here: On the Love for Marathon Running – Tor Rønnow (Danish). In the article I stress the fact that running is for everyone no matter age nor constitution which agains links to another recent article from LØBEREN where I express my respect to all you people making an effort out there, be it 500 meters or 100 miles. Remember, 30 minutes of exercise each day will keep the doctor away ! (Or at least reduce the likelihood)
Update of the "in the press" section
I have updated my "in the press" section with various articles since mid 2011, the most notable ones being the very fine review on ELSK AT LØBE (now available in the stores and in the netshops again)…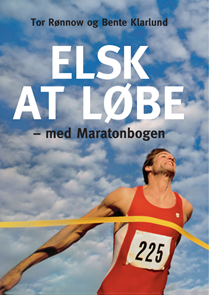 ELSK AT LØBE – Tor Rønnow, Bente Klarlund Pedersen
.. and a fine interview in LøbeMagasinet, the leading magazine on running in Denmark : Tor Rønnow – Den passionerede løber. Other articles include interviews to Politken and other (national) newspapers and different spots on TV 2, one of the main television channels in Denmark. Enjoy the reading if you dare.
The experienced reader will understand that quite a few quotes and points of view stem from this source (me!) only to be copied or re-stated by others. I take that as a compliment, thank you ! We have had diffent topics up for discussion through the years, sometimes in quite fiercely ways. The experienced reader will know that I definitively keep a proven record to have an intuition that does not fail. Thus, I "brought up" the GPS-running watches in 2003 (before the first GARMIN Forerunner !) , running style in 2004 (long before the trend of Natural Running), compression socks in 2007 and well, a few other things. I believe I was also the first to continously to elaborate on the link between running and spirituality and mind power in the danish running spheres. Just so you know. So the next thing will be ? I'll keep you posted !