Sunday 1th of May 2011 is a historic day !
For Vancouver Marathon, the race celebrated its 40th year anniversary. For me personally because I finally broke the sub-4 hours in a marathon. It only took me 218 attemps, kind of a Chaplin approach to that 3.xx.xx feat. Historic for the World because this was the day that Osama Bin Laden was killed – EKIA – on the orders given by President Obama of the USA thus hopefully putting an end of the terrorism by the Al-Qaeda (sooner rather than later).
Anyways, back to beautiful and stunning Vancouver Marathon where I had the pleasure of chatting with Kathrine Switzer, the first woman to participate and complete the legendaric Boston Marathon (as written also in "ELSK AT LØBE").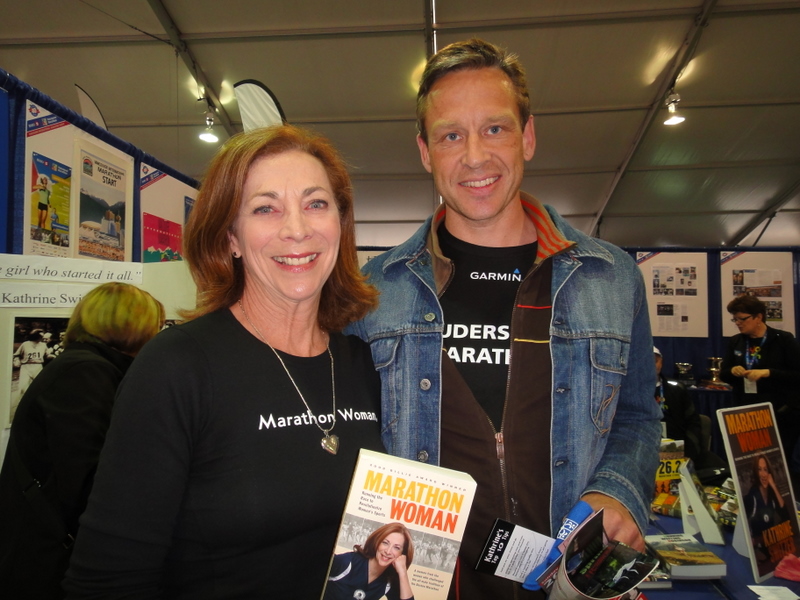 Lets use the words with prudence: Vancouver Marathon 2011 was FANTASTIC ! It was an extremely scenic route with superb views on the City skyline, the distant mountains, the blooming fruit trees and passing the proud Stadion for the Vancouver Canucks, the city's ishockey team still playing for the Stanley Cup here in 2011. I took so many nice pictures thus it is difficult to single out a few… but take a look at this one: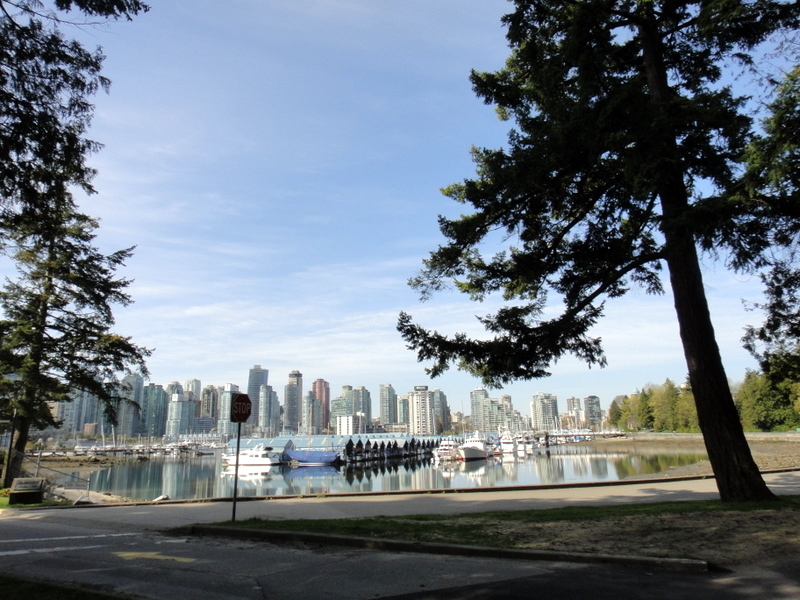 and this one: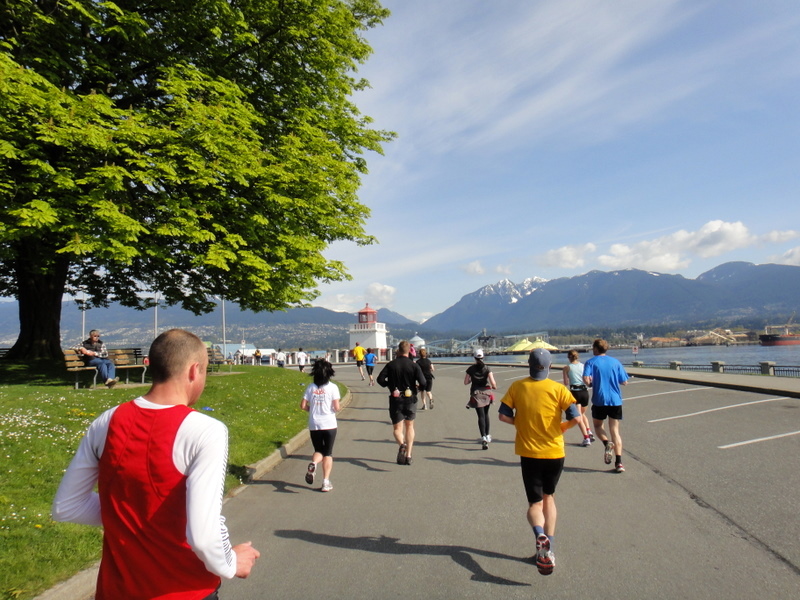 … the latter giving credit to my running mate Vagn Kirkelund for acting as my personal pace setter this day, indeed an invaluable part of the outcome for my part. Vagn is a very strong runner with several sub-3 hours (!) marathons, +210 km in 24 h races and a completed Spartathlon, so thanks, Vagn, for slowing down and running Vancouver together !
You find the complete picture and photo story from Vancouver Marathon 2011 here, including footage from the Capilano Suspension Bridge and skiing at Grouse Mountain. What's not to like ?