Sunday November 10th 2019 I completed the Havana – La Habana – Marathon 2019 in Cuba. Find below my full race coverage plus many tourist impressions from Havana and a day trip to the famous Bay of Pigs.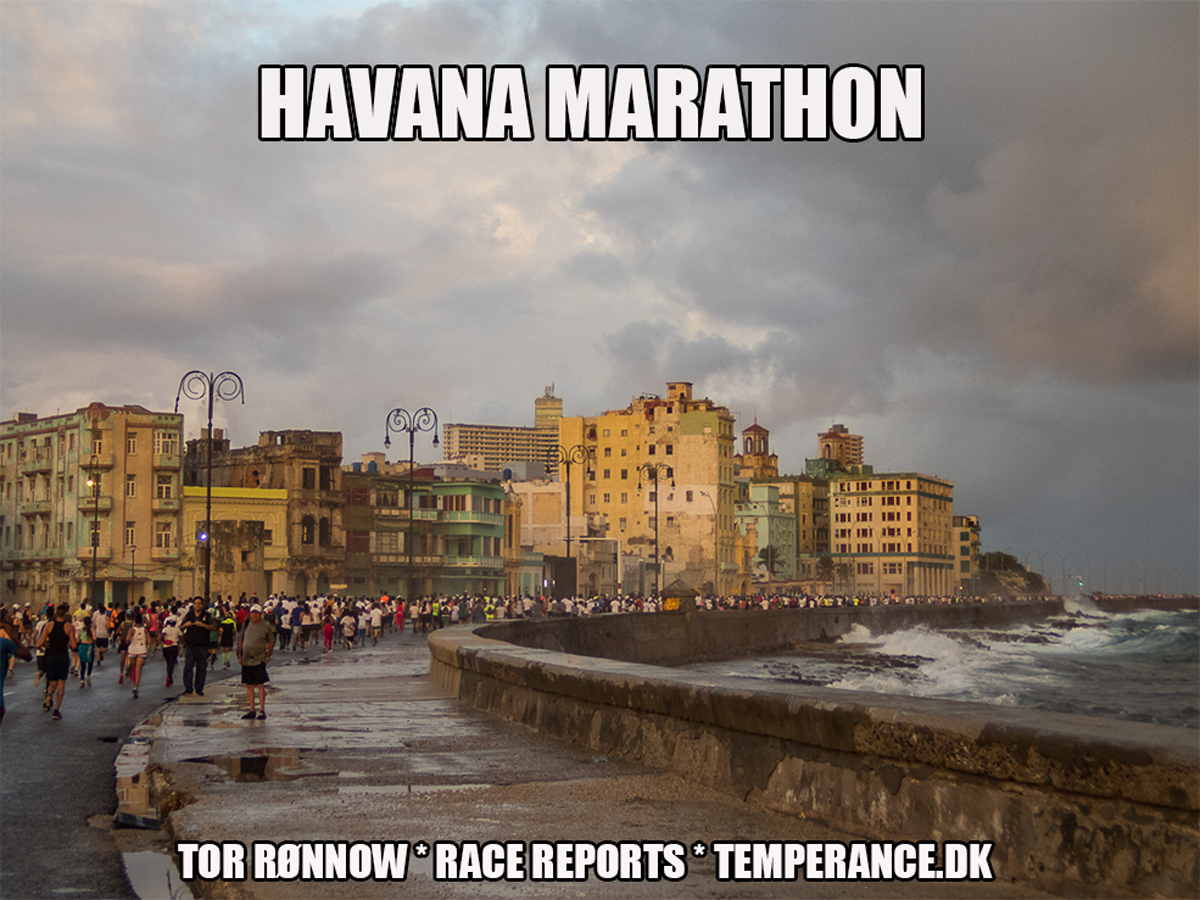 Havana, Old Havana, crocodiles and the Bay of Pigs
Havana and Old Havana is a strange mix of beauty, poverty, old American cars and many historic landmarks within walking distance. Havana is – especially by night – an extremely scenic city but the sparkling colours go hand in hand with the very, very poor and suppressed cubanes, all in all leaving a somewhat bad and sad flavour to the experience. I'm not sure I would like to revisit, but I am glad I have.

Out of Havana I had the pleasure to visit the Bay of Pigs and a crocodile farm en route, the trip was directly out from my hotel and it was fun to drive in one of those old, beautiful american cars.
Havana Marathon 2019
Havana Marathon ( La Habana – Marabana – Maracuba Marathon event) turned out to be a surprisingly well-arranged event: nice, scenic route (by the Malecón), friendly helpers, lots of water and juice, effective traffic control. In toto: no issues what so ever!

Well, the weather was a kind of it's own, first heavy rain showers, then on the second leg of the marathon very warm and humid conditions. However, I guess was still better that possible temperatures above 30 degrees Centigrade.

As you can infer from the pictures in the race report the km's by the Sea at the Malecón are out of this world breathtaking! For this main reason I'd suggest you to consider this race.
See or relive Havana Marathon 2019 here: