Saturday February 11th 2023 I ran the Riyadh Marathon. Find below my full race coverage from a this marathon in the capital city of Saudi Arabia. Yes, Saudi Arabia!!
Riyadh City and Diryah
Three major landmarks in Riyadh are Diriyah, the Al Masmak Fortress and the Kingdom Centre, the latter with it's "Skybridge" that affords spectalucar views over this impressive and vast capital. Most of Riyadh is comprised of "low" buildings, it's mostly the hotels, Malls and such that are build in any significant height. The infrastructure of the city is based solely on car traffic, a metro is on it's way but delayed as of Feb. 2023.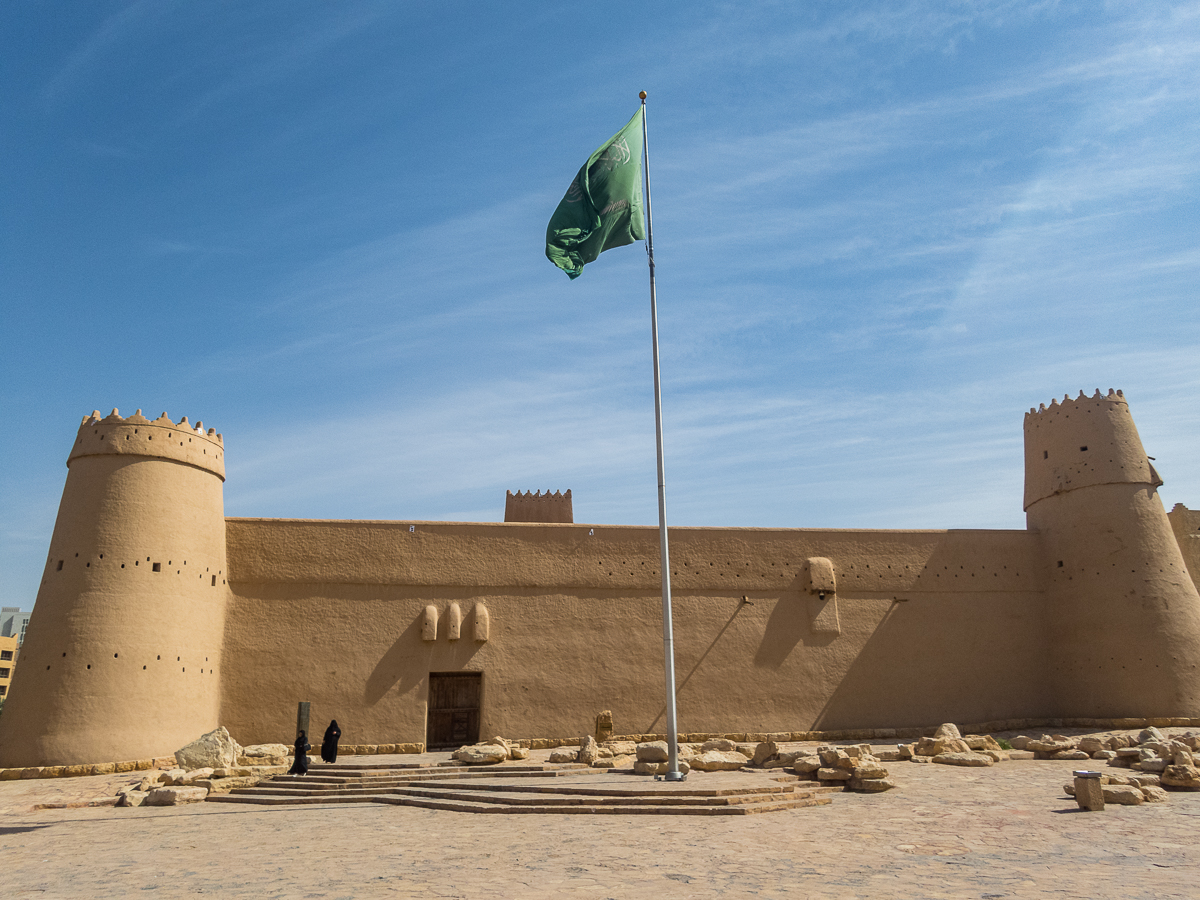 The Edge of the World
Ok, so number 1 top attraction in Riyadh is… far outside Riyadh itself, actually a few hours drive away: the impressive landscapes at The Edge of the World. We enjoyed an 8 hours trip to these amazing cliffs, the walk abouts not for the fainth of hearts when it comes to altitudes. I was a bit shaky af first, myself, even after a lifetime of mounteneering. Adaption – is comes fastly. Take a good look on these pictures, just incredible outdoors!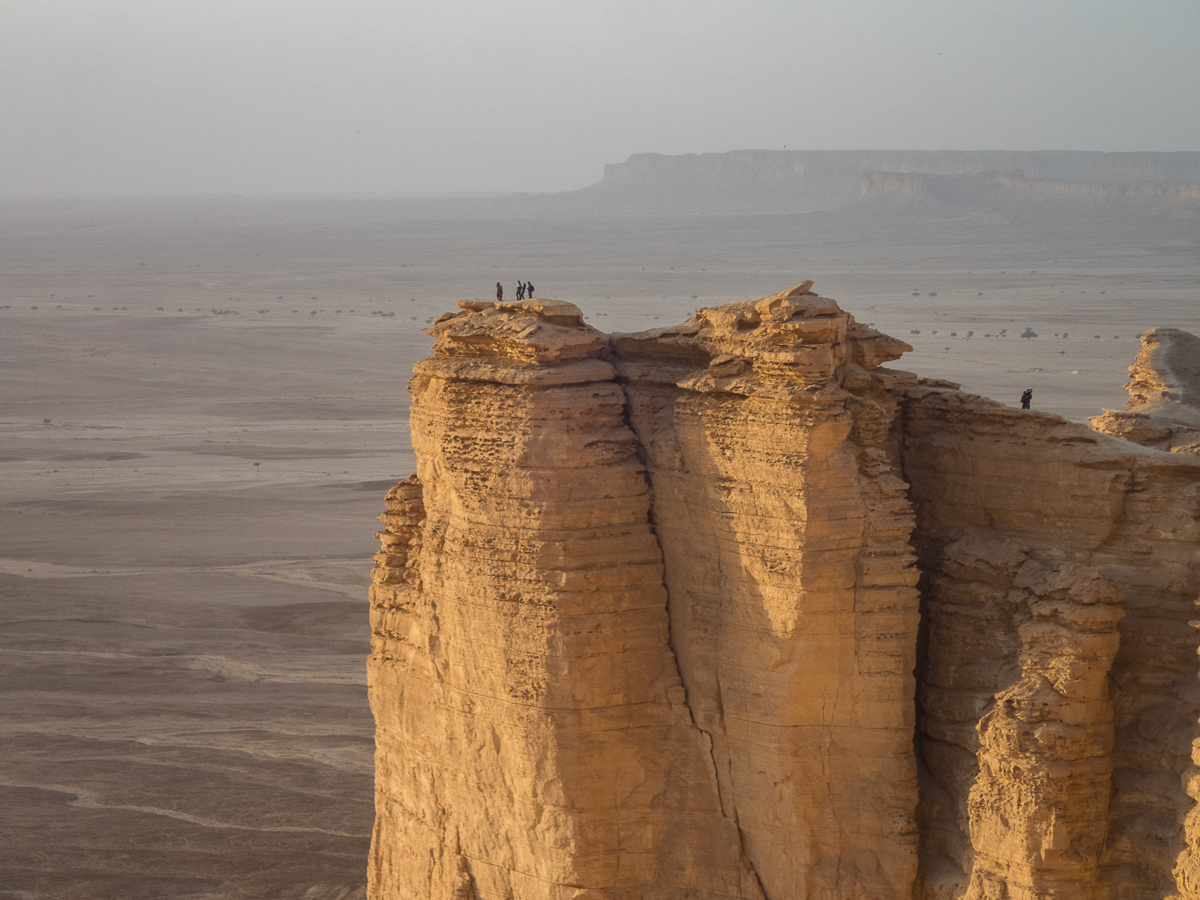 Riyadh Marathon
This event sported 5K, 10K, half marathon and full marathon distances. The latter was on a 2-loop course and with a total of approx. 270 heightmeters up plus down, thus quite a challenge and an overall tough city marathon for sure. Nevertheless, also quite a spectacle as you can infer from the pictures. The organization of the race was superb – only minor issue perhaps the very slow hand-out of bibs – and on race day with very well-equipped water/supplies-stations with more than plenty of everything. It is not difficult to recommend this event and in an "exotic" country as well, at least coming from eg. Europe.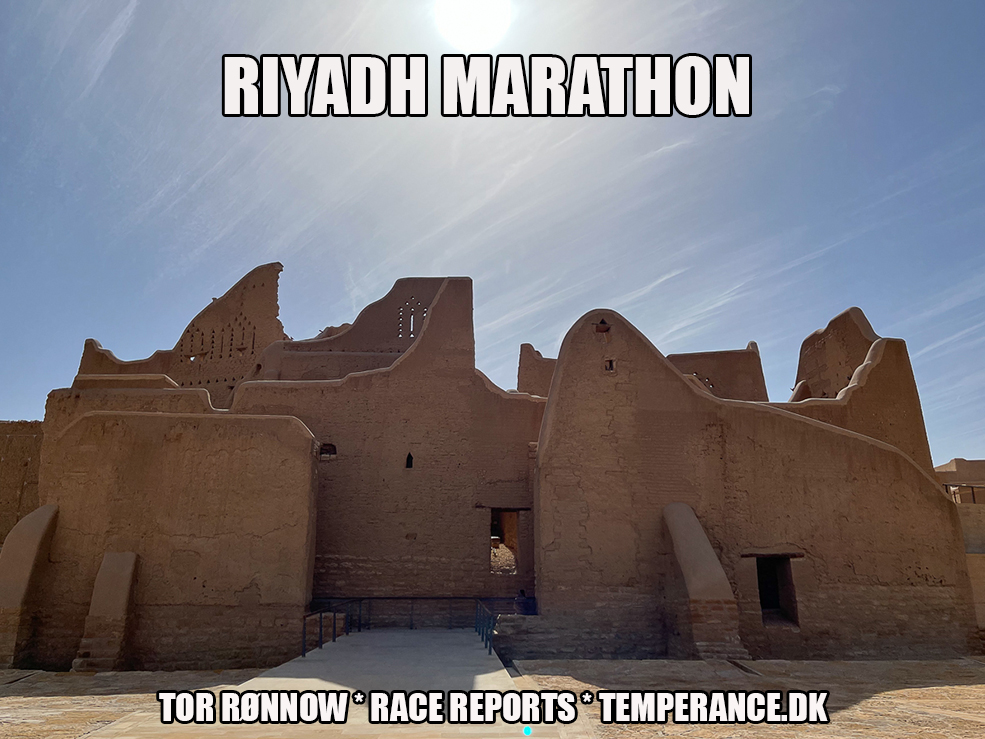 See or relive Riyadh Marathon (2023) here: (and in arabic, urdu, hindi, punjabi, and turkish):