Saturday May 30th 2015 was the day for the yearly Stockholm Marathon, a day that turned out just as wet and gray as forecasted and feared. Still, it was a good race experience and during my short trip to the swedish capital I also found time for a few turist impressions, the visit to the Museum of Modern Art (Moderna Museet) as the most prominent to mention. Especially this one piece of art has afforded many thoughts and feelings in me – ANGST ESSEN SEELE AUF.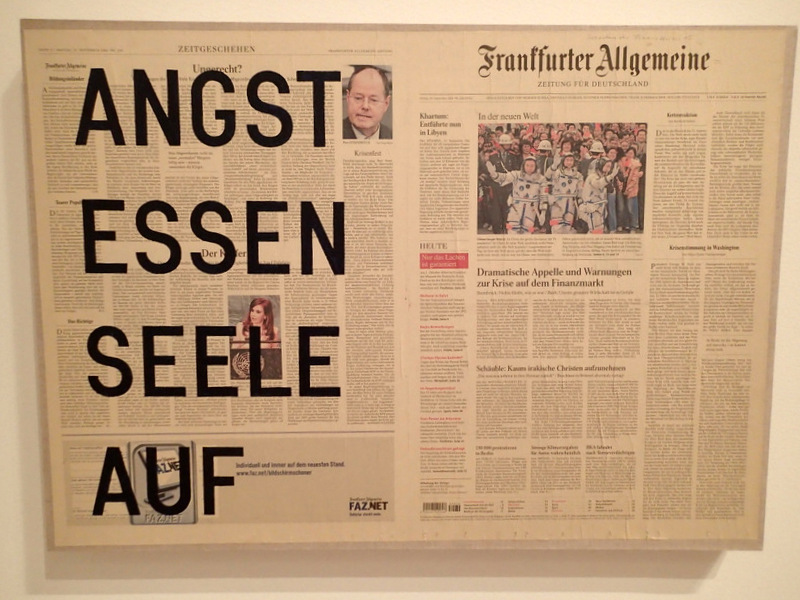 Stockholm City – Museum of Modern Art
Stockholm is a beautiful capital by the shore of the swedish "skjaergaard" (water side) and amongst the main turist attractions we find, of course, the Royal Castle which is situated in the very heart of the city.
Stockholm Marathon 2015
This was my fouth participation in Stockholm, a race that I historically have found very tough, my other times being in the range 4.29 – 5.08 hours. So I was extremely pleased to book the time 3.57.47, having the second half just 13 seconds off the first. My goal was a negative split but this was partly spoiled by congestion on the route during the last 800 meters, partly to the fact that I should have set in my finish-off sprint pace a bit earlier. Nevertheless, I have learned important stuff about marathon pacing strategy by my personal coach Søren Rasmussen and I believe I proved that in Stockholm (in sharp contrast to the April race in Paris !).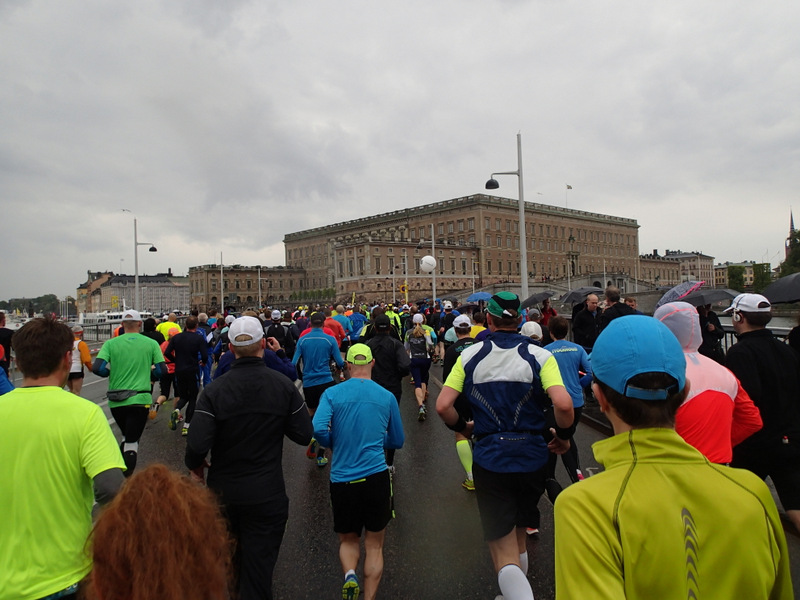 As you will find in the the race summary Stockholm Marathon – several times crowned as "the best marathon in the world" – never ends to deliver the full marathon experience both physically, mentally, field-, spectator- and routewise, indeed one of the big city marathons not to miss.
See or relive Stockholm Marathon 2015 here:
Stockholm Marathon 2015 – billeder/fotos af Tor Rønnow (Danish)
Stockholm Marathon 2015 – pictures by Tor Rønnow (English)
Stockholm Marathon 2015 – bilder av Tor Rønnow (Svensk)
Stockholm Marathon 2015 – photos de Tor Rønnow (Français)
Stockholm Marathon 2015 – bilder von Tor Rønnow (Deutsch)
Stockholm Marathon 2015 – foto di Tor Rønnow (Italiano)