Sunday April 2nd 2017 I ran the magnificient Bratislava Marathon. Find below my full race coverage plus some tourist impressions.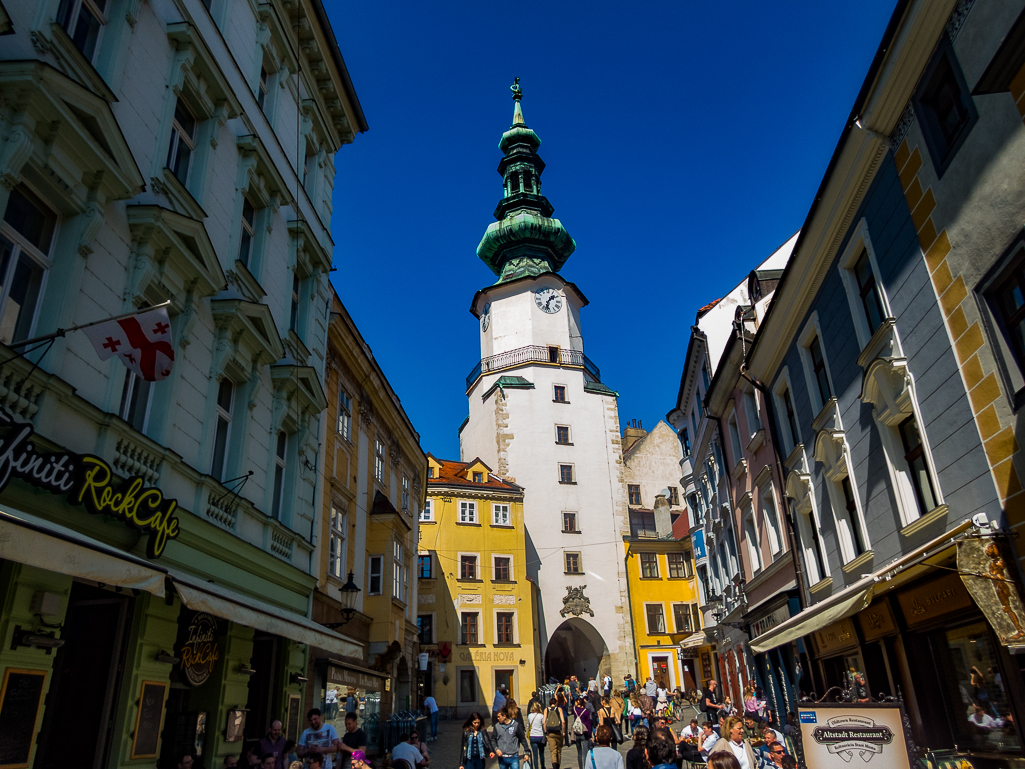 Bratislava City
Bratislava City was everything I hoped for: quite, scenic, just lovable and with that twist of the old Eastern Europe that is so special. Highlights during my very short stay was meeting up with a very old friend and the 7 course beer menu at the top of the UFO with very nice food, top beer brands and extremely good and friendly service by the staff. I'd go back just for that.
Bratislava Marathon 2017
The Bratislava Marathon started at 10.00 in the morning so for once it was possible to eat a full breakfast in the hotel. The day turned out very warm and sunny and the route was flat, varied, scenic and simply just great even given the fact that you had to do two identical rounds for a full marathon. The race was my completion of a marathon in country #30 and thus I became, memorably, member of the elusive Marathon Country Club and a three flag member of the Marathon Globetrotters. I LOVED the scenic route around Bratislava as you may infer from the pictures in the report.
Visiting Bratislava Marathon is very, very highly recommended.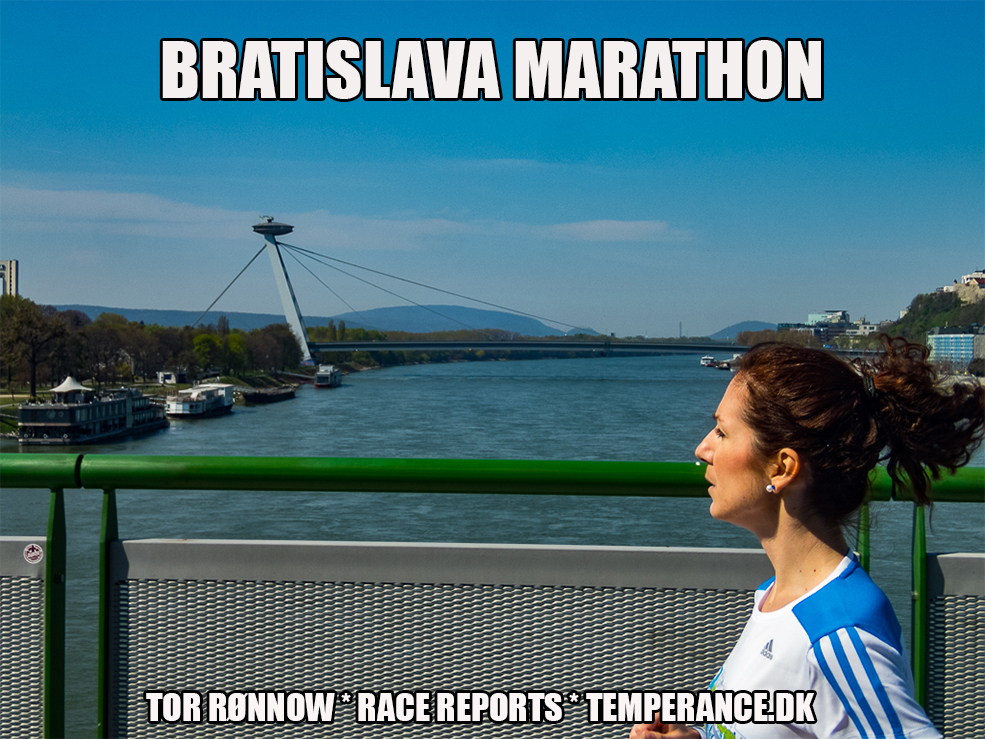 See or relive Bratislava Marathon 2017 here (and in slovak):