Sunday November 13th 2016 I ran the Athens Classical Marathon in Greece. The route celebrated the 120 anniversary since the first modern Olympic Games in 1896 and the first modern marathon on this very same route with the spectacular finish on the marble Panathenaic Stadium.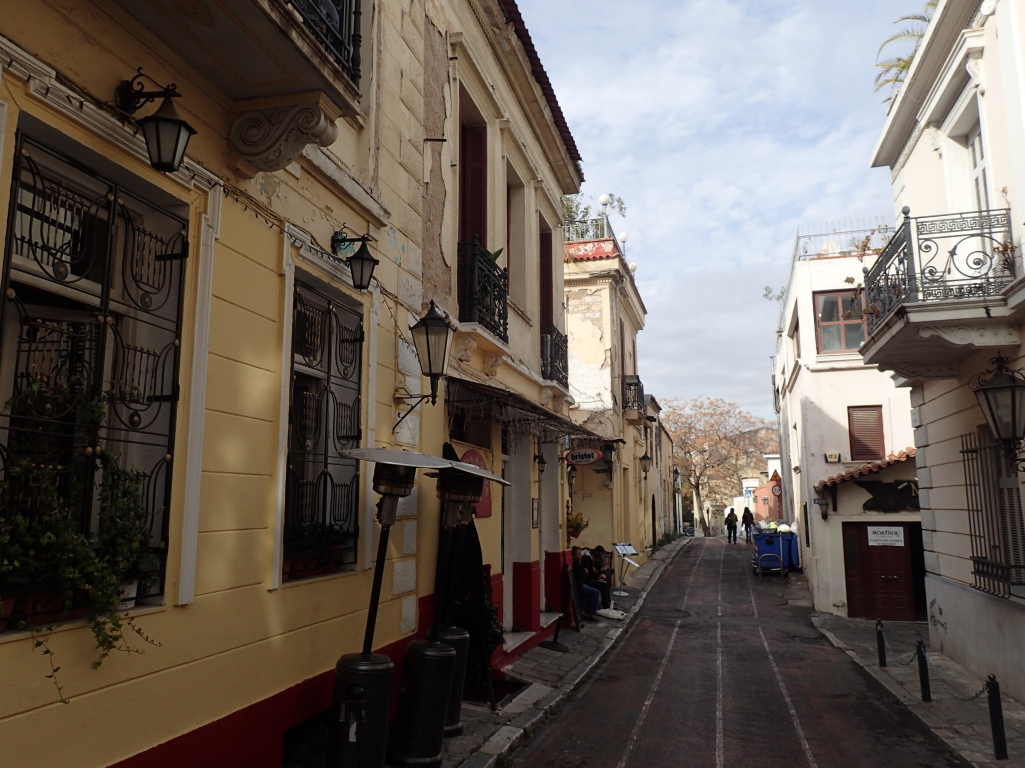 Athens City
It was a special thing to visit the famous Akropolis the very week of the election of Mr. Trump in America. Let us remind ourselves that the principles of Democracy have outlasted many single individuals and "trends" during the past 2500 years since the principles were founded on these very premises in Greece. our stay was way too short to get around all the historical sites of Athens but we got a smell of it so to speak. The original greek food is very nice, grilled feta being our new favorite.

Athens Classical Marathon 2016
The Athens Classical Marathon is a point-to-point marathon in the same manner as in eg. Boston and Lisbon. The route takes you from the village/area "Marathon" (!) to the centre of Athens – find links on the historical aspects of the race in my report below. It is not an easy won marathon as you have to struggle with quite a number of hills and heightmeters, and it can become a bit monotonous just to run "straight ahead" all the time with almost the identical view all the time. Well, it felt like that sometimes. Anyways, the finish was very emotional and breathtaking and for this and the whole history connected with the Athens Classical Marathon, I guess this race should be on your resume as a marathoneer. For sure, the organisation of this surprisingly large event (17.000 on marathon, 50.000 in toto) was just perfect !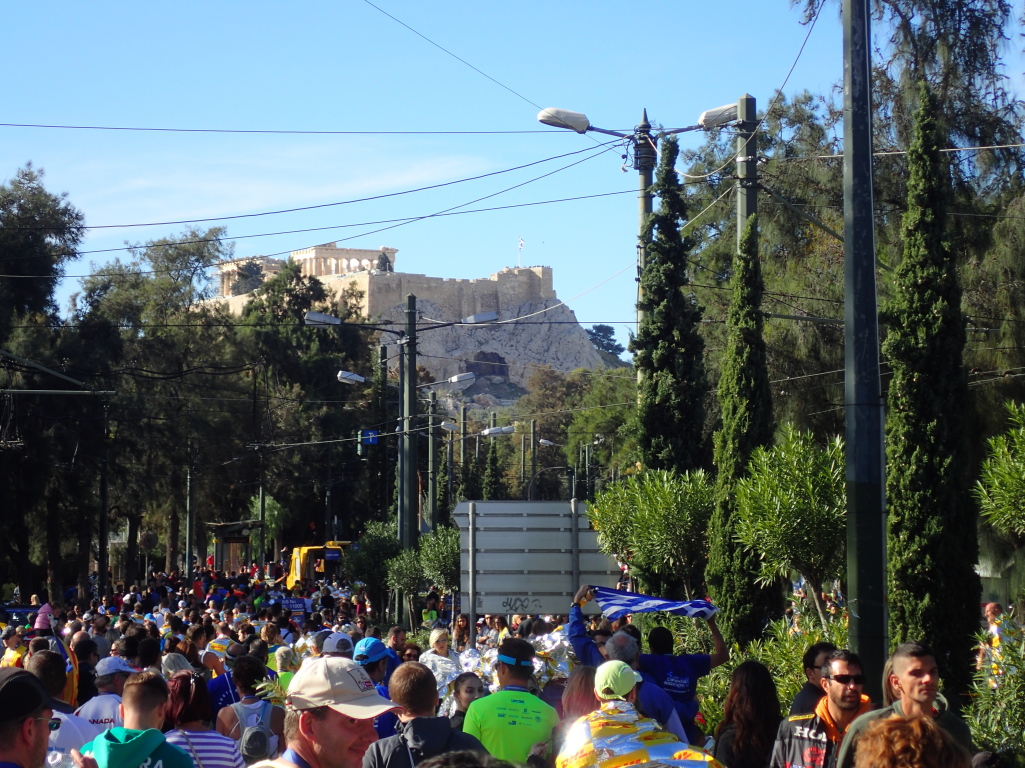 However, Athens Classical Marathon 2016 did, of course, have it's special moments.
See or relive Athens Classical Marathon 2016 here (and in greek):