Thursday May 5th 2016 I completed the "Kalkmineløbet Marathon" (Limestone Mine / Underground Marathon) for the third time. This race is an "event"-marathon forcing the runners through two different limestone mines (!) to a total number of 8 times. This particular day May 5th 2016 turned out to be an extremely beautiful one with high blue sky, 20 degrees C and a great atmosphere amongst the runners and the many spectators. The event comprises distances ranging from a Childrens race to a "Batman Ultra (52 km)", making it possible for all family members to participate in one way or the other. Indeed, Kalkmineløbet is a truly unique experience not to be missed !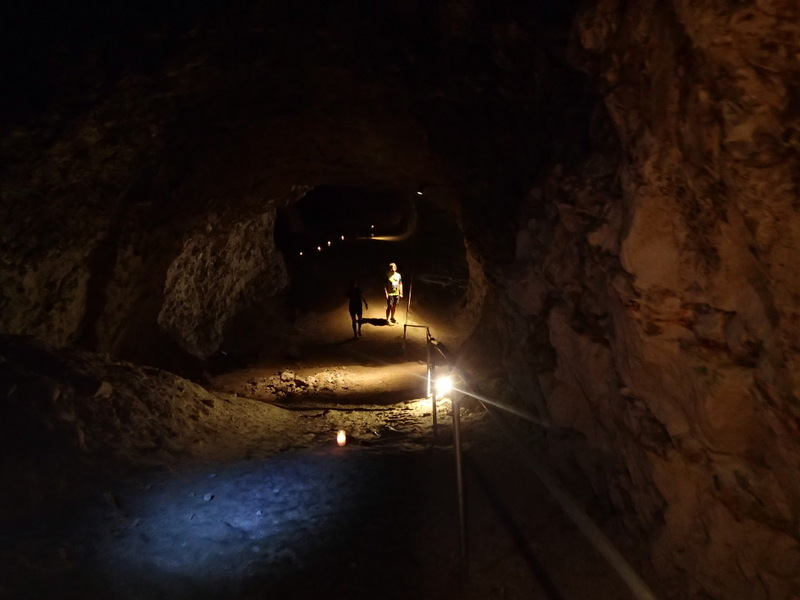 Kalkmine Marathon 2016
The route for the marathon distance is a 10.6 km circuit which is run four times. The depart is from the Daugbjerg Mine and the runners are immediately tested on a steep and technically difficult climb in the beautiful forrest landscape of central Jutland. Later, the runners reach another and even more insane climb before entering the Mønsted Mine, the larger of the mines. Only at the end of the circuit the very low and tight Daugbjerg Lime is encountered. I think most hobby runners consider this marathon route to be amongst the toughest around, but it is, for sure, worth every step of pain and hard-won meters.
See or relive Kalkmine Marathon 2016 here: