And a Happy New Year to you too !
I eagerly look forward to 2014 and to hopefully a much better running year than this past 2013, which turned out to be a bit of a nightmare for me personally. My left foot was in pain for most of the year, actually I have not been able to perform a proper "run stride" since August 2012 ! So I really beg for a miracle to happen to bring me back into the game, I miss the daily training and I miss to "try my best" at the marathons. Performing a sub-4 hour marathon again in 2014 would be a dream come true !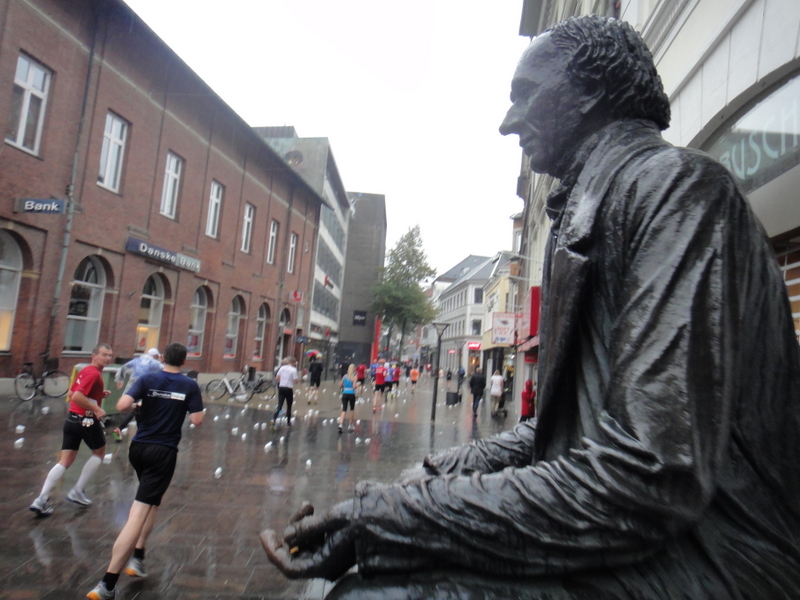 H.C. Andersen Marathon
There are a number of events that I look forward to in 2014. Obviously, participating in the World Half Marathon Championships in Copenhagen will be a unique experience. Shy of two months later I will celebrate my marathon 10-years anniversary in the annual NYKREDIT Copenhagen Marathon, as you know one of my favorite events. And in the autumn I hope to revisit Odense and the H.C. Andersen Marathon, the second-largest marathon in Denmark and a class act for sure !
You will find other classy races in my list for 2014, and only class events will appear on my list !  I sincerly hope that 2014 will be the year where people realize that quality is essential to, yes, everything, also running events. I think the current trend towards e.g. trail and natural running are proofs hereof . See you out there !