Sunday May 28th 2017 I ran the Edinburgh Marathon. Find below my full race coverage plus some tourist impressions.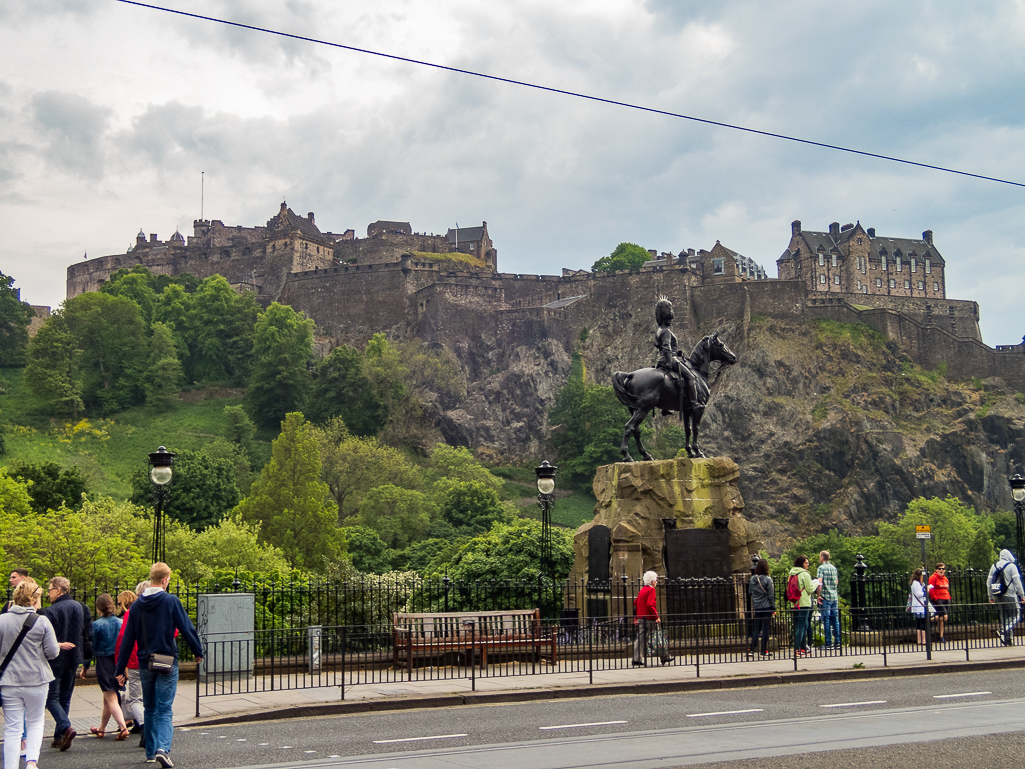 Edinburgh City
Edinburgh City is all about one thing: Edinburgh Castle! The famous castle that owns the skyline, owns the tourists, owns the TV-broadcasts of it's renowned Military Tattoo.
Surely, you have the Royal Mile, the Scott Monument as well and a few other spots but I'd say that you can forget Edinburgh as an attractive travel destination if you don't fare off to the highlands of Scotland or gets yourself intensely drunk at a whiskey distillery somewhere. Both of which this marathon tour did not feature. But the castle is worth a visit, obviously.
Edinburgh Marathon 2017
The Edinburgh Marathon started at 10.00 AM in the morning, the half at 08.00 AM (rather unusually). The race course covered none of the city center and had no ties to the castle; these circumstances were among a number of issues I have with this race as you may read in the report in the links below. The marathon did, however, also sport a few good spots and experiences including Portobello Beach and the nice views over the Firth of Forth. I'll remember this trip firstly as my first visit to Scotland, secondly for the Edinburgh Castle and thirdly and most importantly for the company of my danish friends Vagn Kirkelund and Bent Brian Andreasen and my "new friends" of the italian group from "Travel Marathon" that were really friendly; nice to meet all of you guys !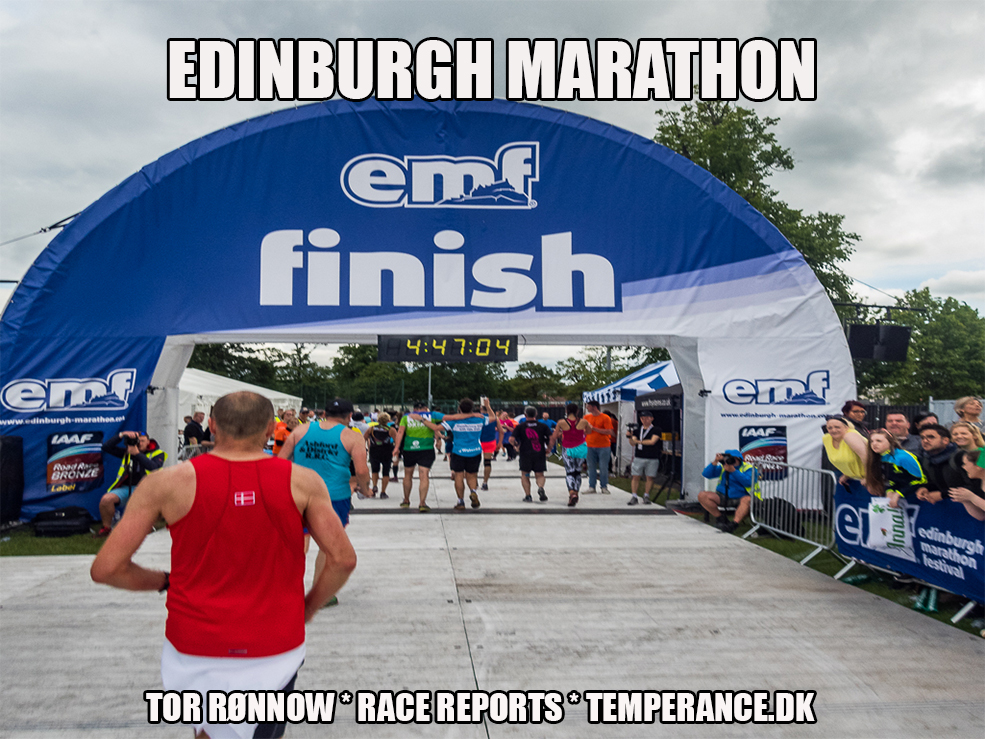 See or relive Edinburgh Marathon 2017 here: