For the first time in history an IAAF World Half Marathon Championship has been held as an event open to the general public and this happened this past Saturday in my home town Copenhagen, Denmark! This was, of course, an opportunity not to be missed and the day turned out to become one of the most memorable running feasts ever. The logistics and the efforts by the Danish Athletic Organization headed by Director Jakob Larsen were flawless, the weather was perfect (almost unreal for a late day in March in Denmark) and the atmosphere all over Copenhagen was electric.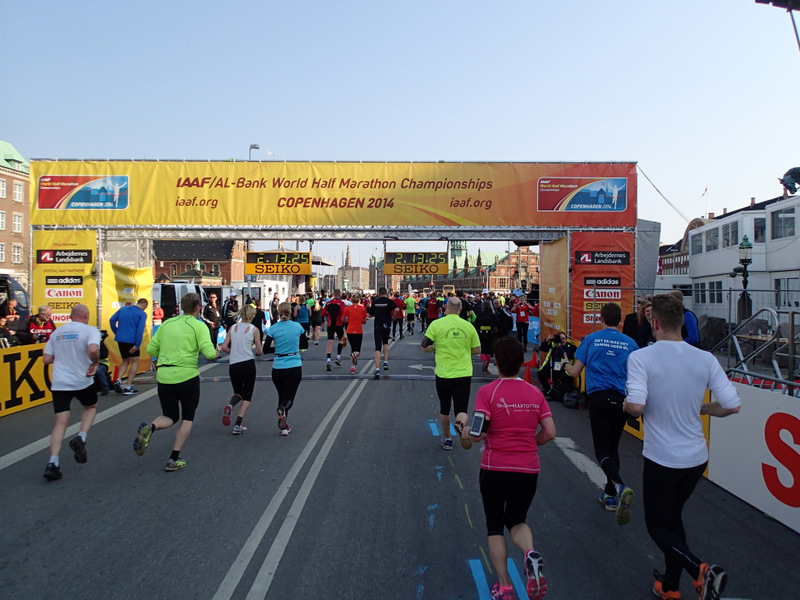 The runners were sent off by the Danish Prime Minister Helle Thorning-Schmidt and his Royal Excellecy Crown Prince Frederik of Denmark all to start and end at the square of the Danish Parlament, Christiansborg at the very heart of Copenhagen. Truly, this day was a fairy tale far beyond the imagination of even Hans Christian Andersen!
Below you find a series of the best pictures of the day and the full story is in the links. Enjoy.
See or relive the unique and spectacular IAAF/AL-Bank World Half Marathon 2014 here:
IAAF/AL-Bank World Half Marathon 2014 – billeder/fotos af Tor Rønnow (Danish)
IAAF/AL-Bank World Half Marathon 2014 – pictures by Tor Rønnow (English)
IAAF/AL-Bank World Half Marathon 2014 – bilder von Tor Rønnow (Deutsch)