It is often said that men can't multitask. That is obviously nonsens ! We can e.g. drive a car and think about sex, be in a business meeting and think about sex, and we can even have sex and think about sex with others 😉 So don't say we can't multitask !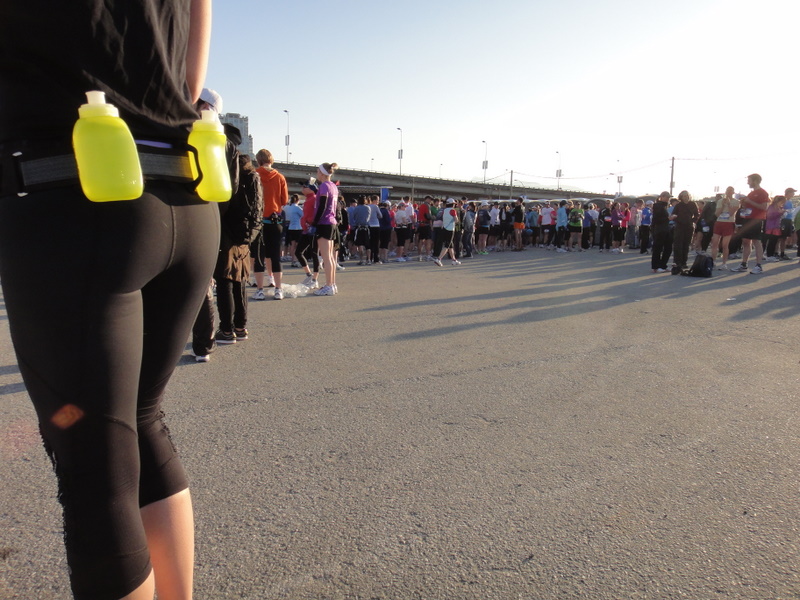 So what has this to do with running ? Absolutely nothing ! Well, perhaps a little bit. Beceause if we change the word "sex" with "running" we are getting where I would like to be the next two years. We are in The State of Mental Running. That's what I will call it, anyways. A State where thoughts about running are present in your mind at least subconsciously all the time and where many – not all ! – of your decisions and actions throughout the day are connected to your training and goals as a Runner.
Importantly, your subconscious Running Sensor is questioning everything you choose to eat and drink – with the end that you probably choose to eat a bit differently than "if not". Basically, your Runnning Sensor will be responsible for keeping you on track with your goals both as a Runner and as a Human. So now you may ask: where do I get this Running Sensor, how do I find into this Running State ? The answer is simple: in your Mind ! You just have to decide !
Well, that's what I have done. I realized after the writing of the book (ELSK AT LØBE) that things would only change for me if I changed my thoughts and actions. This is merely repeating that if you want different outcomes in your life, you have to undertake different (new) actions – and different actions start in the Mind with different thoughts and mind-sets.
So the next two years I will opt for a revised Running State for myself. I will indeed be multitasking on how to improve my running technique, on how to get more traning into my normal working days, on dropping those extra kilos and so forth. I will be reading and cross-referencing running literature with self-improvement books and again cross-referenced with Music and other means of getting into "states", into the famous FLOW as coined by Mihaly Csikszentmihalyi. I will be a Runner 24/7/365 and I will  not settle for less  😉
More will follow on this topic – The State of Mental Running or, for me, Marathon Multitasking. Make no mistake: this is not just a spacy mental excercise or superficial words on a blog. This is the essense, the destilate, of the teachings from the book that will be used in the hard and patient training and strenghtening of my body with the declared goal to run a sub-3 marathon before 2014. This sounds like a ridiculous goal for me to achieve – just making it even more compelling.
I'll catch you out there.