Yesterday, I had the honor to complete Copenhagen marathon 2009 together with many, many of old and new running mates, including the two new members of the Danish Klub 100 marathon, Claus Christensen and Peter Seider. Congratulations !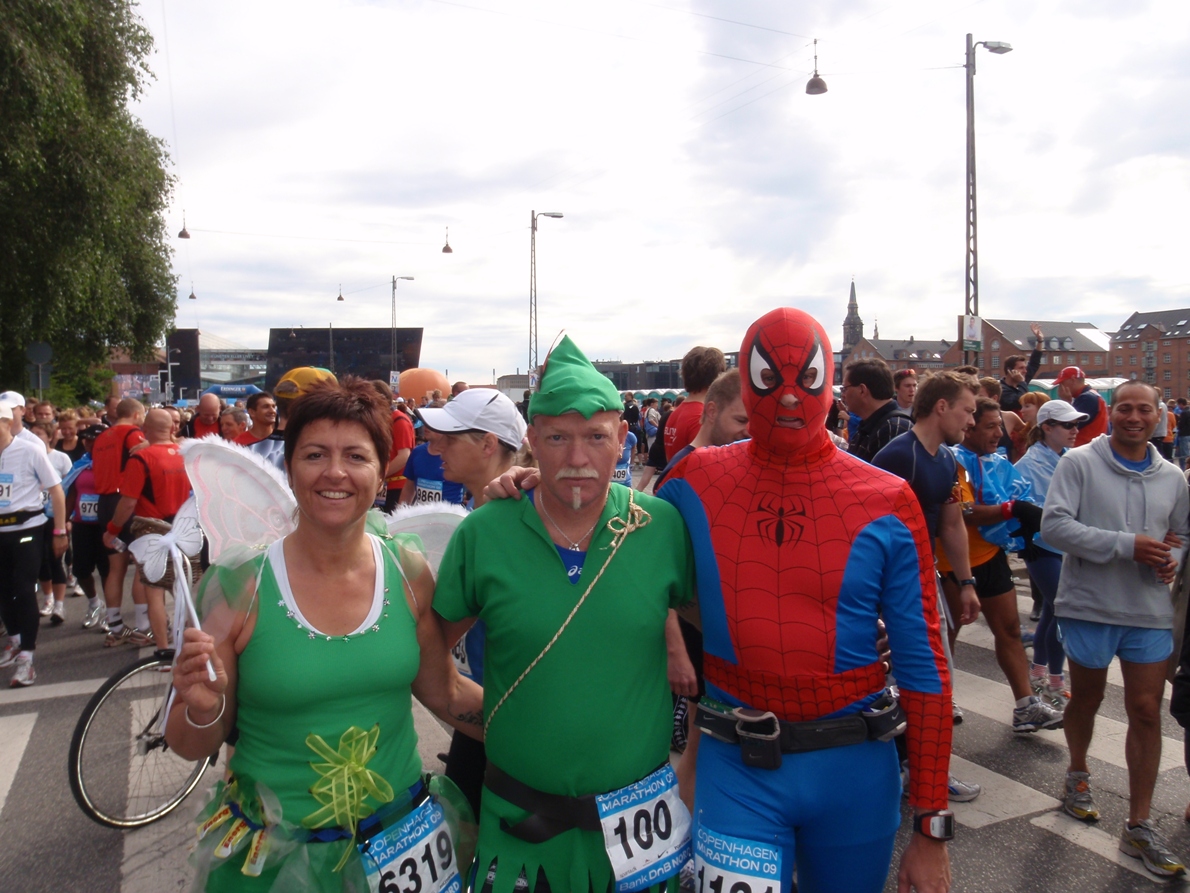 During the race, however, I owed thanks to Stephan Grabow for 'pulling' me through to a good time in my Spiderman suit… we had a great and amusing event running side by side for 42.195 km. Well, almost.
You find pictures from the race here.