This past Sunday I completed the Flora London Marathon for the second time, this time in my marathon nr. 125 (the first was my marathon nr. 4, four years ago).
We – I and 38.000 other runners – had the extreme pleasure of experiencing London in perfect, sunny weather with no wind thus making up for perfect if not a bit too warm conditions… and the race was crowned with a new course record in 2.05.10 by Wanjiru of Kenya.
I was to be found just a bit futher below on the result list… but had a great day in my Spiderman suit which obviously propelled a lot of repsonse from the fantastic crowds.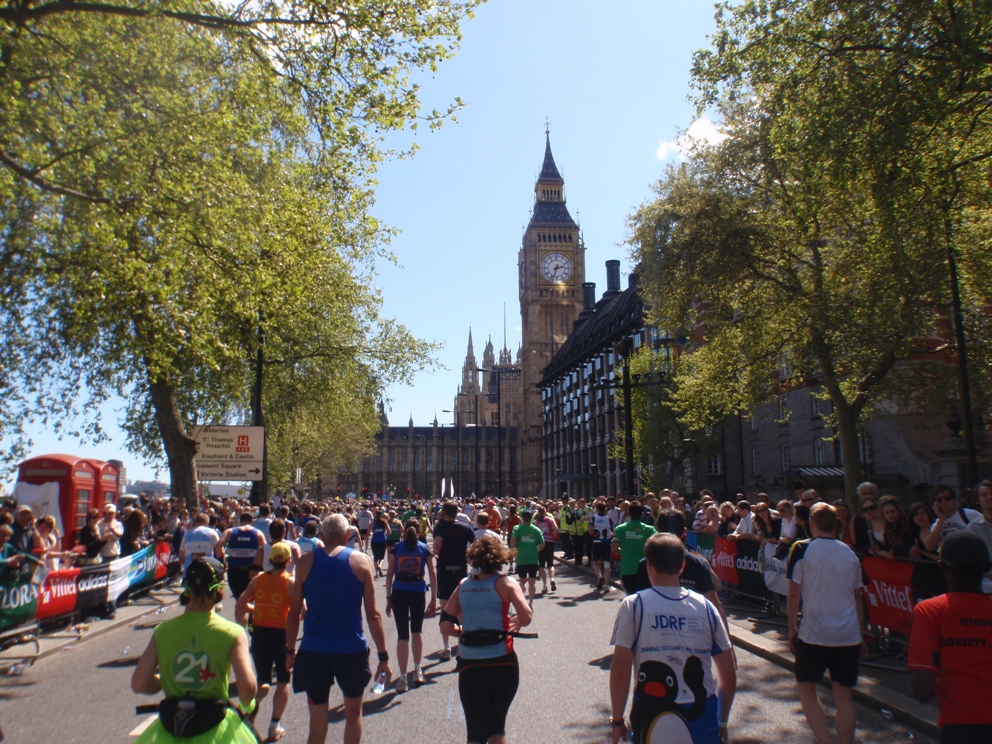 You find the full picture story from Flora London Marathon 2009 here.