This past Sunday, my running friend Jesper Kenn Olsen payed a visit…. running, of course. Indeed, we ran a whole marathon and not quite alone…. no, +100 runners were signed in to the 'Strandvejsmarathon' from Helsingore to Copenhagen. Jesper is the first runner on the planet to run across the Globe passing 4 continents and +26.000 km… this was his historic achievement in World Run I.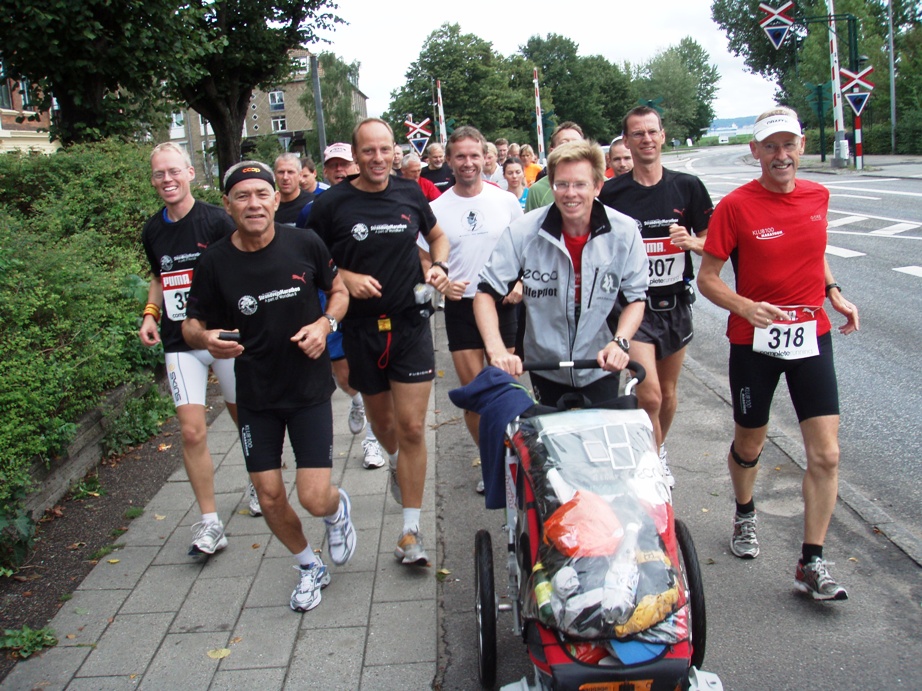 Now, Jesper and Sarah Barnett is up to +40.000 km during WRII, believe it if you can ! Well, I can not ! But it was a great pleasure to follow Jesper and Sarah this nice, sunny Sunday…. which is clear from the pictures here.
Keep up the good work, Jesper and Sarah… and best wishes for your trip ! You are truly awesome and amazing !