So… the week of Truth has arrived… am I just a spineless worm or am I an enduring, strong and motivated athlete… or just plain nuts ?  😉 Well, case is that this is the week for my challenge of five marathons in 96 hours, starting Wednesday in Skövde, Sweden. The weather forecast looks great, not a bad thing at all !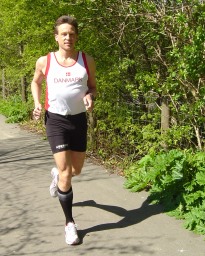 I am glad to be amongst friends… the brave Danes Mogens Pedersen, Vagn Kirkelund, Peter Bøgevig and Anders Munch Madsen will participate as well… and so will my Swedish master and friend Lennart Skoog… and in toto it seems that around 30 runners are up to the quest of hunting down these five races in one streak.
UPDATE: WE DID IT !!!